lorem ipsum
go to old version
October 07, 2015 -- 5:46 PM

posted by Al
October 05, 2015 -- 10:55 PM

posted by Al
September 23, 2015 -- 5:48 PM

posted by Al
September 21, 2015 -- 12:15 AM

posted by Par
September 18, 2015 -- 1:33 AM

posted by alison

Guys! Did you know about this?!
You can play the Hitchhiker's Guide to the Galaxy CD Rom game online, on the BBC website!!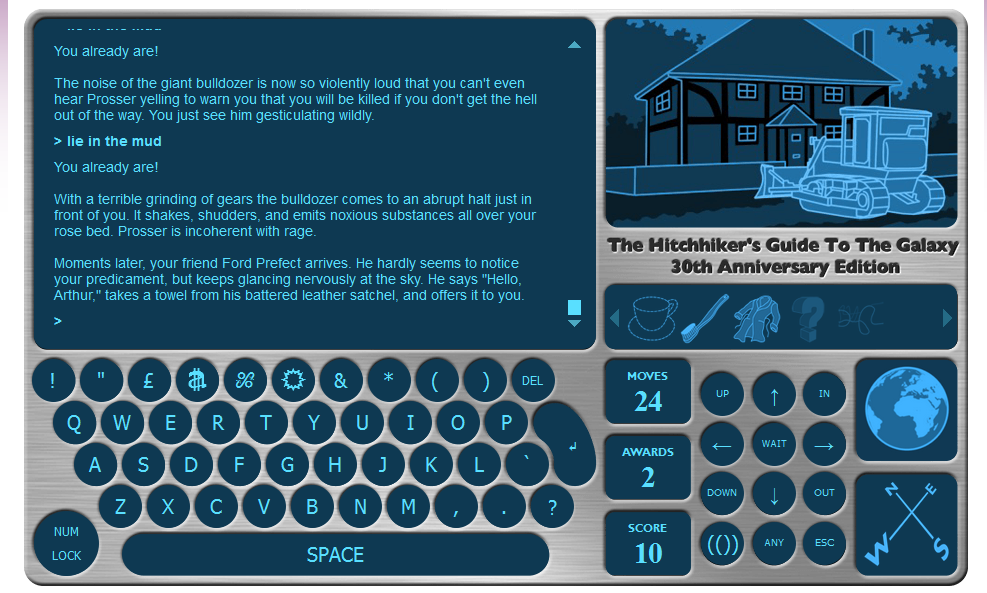 It's free, but you have to create a user name for yourself.
Go here to play! :D
September 18, 2015 -- 12:10 AM

posted by Al
September 17, 2015 -- 7:29 PM

posted by Tonestar Runner

Good choice,Al! So much of M83's stuff sounds like the soundtrack to a movie that was never made. (Or at least, not yet!)
September 16, 2015 -- 4:18 PM

posted by Al

If I was going to make a trailer for the Grand Arms universe I would probably use an M83 song. Speaking of which here is one now!



M83-My tears are becoming a sea
load more posts . . .